If Instagram and the whole 'nourish bowl' trend is anything to go by, you totally can make friends with salad. But for the average Joe, salad is often seen as a food of punishment. It's seen as something you eat because you want you want to drop a dress size before a big function or because you want to martyr yourself at the next office morning tea. But the thing is, salads can actually be quite excellent, if you let them. And they're a rather convenient way to make yourself look like a bit of a kitchen wiz. So here are three simple ideas for making salads something to get excited about.
1. Carbohydrates
First of all, it helps when you put actual food in your salad. Not just two handfuls of organic rocket, seasoned with Himalayan pink salt and sadness. More specifically, why not add a source of carbohydrates? For those who aren't familiar, carbs were very popular in the 90's but they seem to have fallen out of fashion of late. This is a real shame, since our brain relies on them as its primary source of energy. But I think that if acid wash denim can make a comeback then so too can carbs. Roasted root vegetables are a great option here, such as roasted sweet potatoes, beetroot, parsnips, pumpkin or even the humble spud. Yes, the white ones. No, they won't give you diabetes. They're actually pretty high in vitamin C and a good source of fibre, plus they're cheap as, well, chips. Cheaper, actually. Jamie Oliver has got a really nifty recipe for Cypriot Potato Salad here. Personally I would also add a handful of green stuff, such as spinach or rocket or whatever floats your boat, just to spruce things up a bit.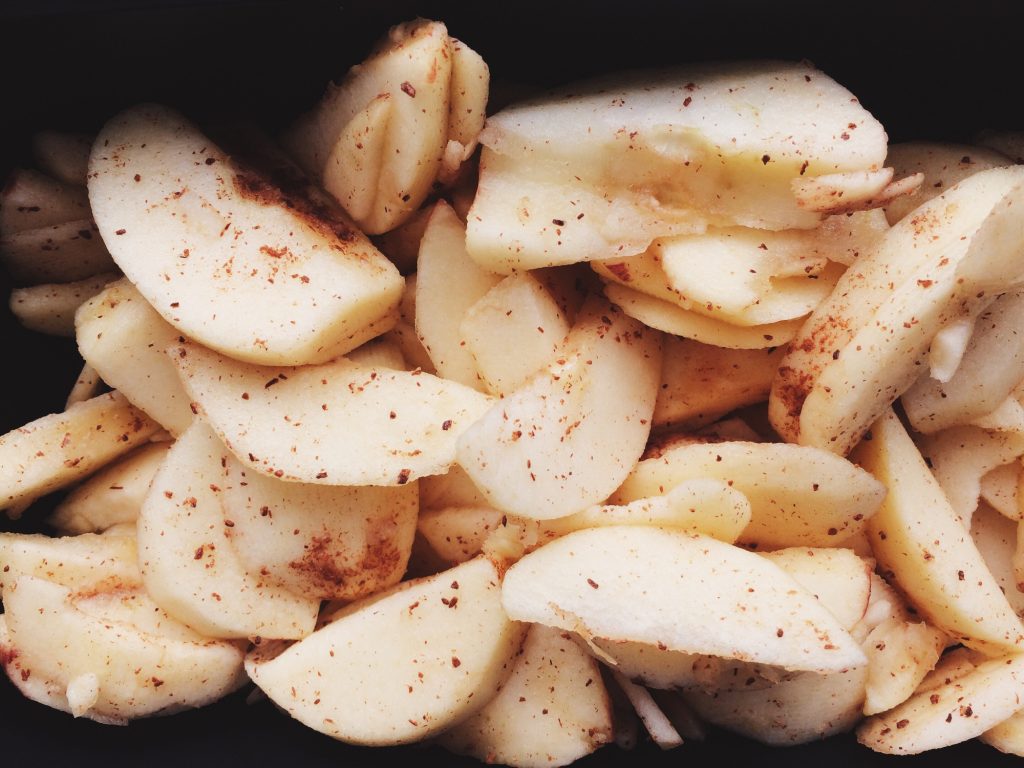 2. Legumes
Legumes such as lentils, chickpeas and black beans make a great addition to a salad, because they add a bit of substance. They're also a vegan protein source, fairly low GI in the carbohydrate stakes, and chock full of prebiotic fibre. This is important for maintaining a healthy gut microbiome, i.e. feeding of all the bugs that live in your gut and preventing them from staging a mutiny. A can of lentils or four bean mix works a treat here, or if you're feeling fancy, try out these Spicy Oven-Roasted Chickpeas from Chowhound. The recipe involves only two steps and a handful of ingredients, so you know you're onto a winner.

3. Dressing
Finally, let's talk about dressing. It's not actually hard to make, and it can totally make or break a salad. Fat free dressings are all the rage, but this is a crying shame, because olive oil is the nectar of the gods, and will probably make you live a whole lot longer (source). A good dressing can be the difference between "meh" and "oh yeah". And nutritionally, a dressing can actually be a positive thing, as long as it's not drowning your salad, and is made from a good quality oil such as olive. For tips on how to dress your salad like it deserves to be dressed, check out this rather extensive article from Serious Eats.
So there you have it. Roast some veges, toss through some legumes, and dress things up with a little olive oil. There is so much more you can do, but this is a solid starting point for a salad you can actually get excited about.
Looking for more salad inspiration? Nigella has an entire section on salads on her website here, and her recipes have never steered me wrong.
Ashleigh Jones